A LETTER FROM THE INSTRUCTOR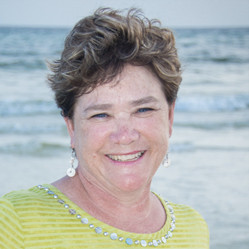 I now have about 18 published picture books and it's a genre that I love to write.
But it's hard! Because picture books are usually under 500 words, it's tight writing. My most common critique comments is, "Cut it in half!"
That's why I decided to develop this course: I want to help you reach your dreams!
MY DREAM STORY
When the Japanese tsunami struck on March 11, 2011, I was as heart-broken as everyone else. The next week, though, I heard the moving story of the survival of the oldest known wild bird in the world. Wisdom, a Laysan albatross lives and nests on Midway Island. When the tsunami struck, it sent out tidal waves in a circle. The waves hit Japan first with devastating results. But the waves also traveled east across the Pacific.
The scientists who work on Midway Island knew the tsunami was coming. They took shelter in the third story of an old barracks building, the highest spot on the island. The tsunami struck at midnight. Scientists said that the scariest thing was that they could hear the water coming, but they couldn't see it.
The next morning revealed the flooding and wreckage. Thousands of seabird chicks and adults were dead. When they though to look, Wisdom's nest was still there and her chick was safe. But Wisdom was missing.
They waited.
Seven days. No Wisdom.
Eight days. No Wisdom.
Nine days. No Wisdom.
Ten days - and Wisdom had returned!
Somehow, she had survived the tsunami and over 60 years of dangers from living wild and free.
Within two months of the tsunami, I had the story written.
I'm happy to say that book, WISDOM, THE MIDWAY ALBATROSS: Surviving the Japanese Tsunami and Other Disasters for Over 60 Years, received a starred review in Publisher's Weekly.

This course if for you.
So that you, too, can write the book of your dreams . . .

. . . and make it a reality!

ENROLL now to start making YOUR dream come true!